The job dashboard is accessible by logged in users and displays their listed jobs. Like the submission form, the dashboard is shortcode powered and must be added to a WordPress page in order to be used.
Setup
Create a new page, name it something along the lines of "My Jobs" and then inside the content area add the shortcode:
It is best to insert the shortcode into the 'text' view of the visual editor to ensure it gets formatted correctly.
How it works
The job dashboard will look something like this once populated: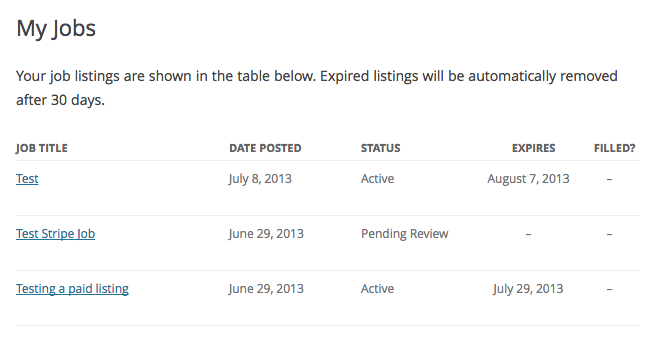 Hovering an item will show actions such as marking a position filled, or removing a listing:
Only logged in users will be able to access this page.