

Simple bookmarking system for jobs and resumes



Add notes to bookmarks to help keep track



List bookmarks on a page via a shortcode
The bookmarks add-on is a simple solution for allowing candidates to bookmark jobs, and employers to bookmark resumes (if using the resume add-on). Either type of bookmark can be given a note, allowing you to keep track of why you bookmarked an item.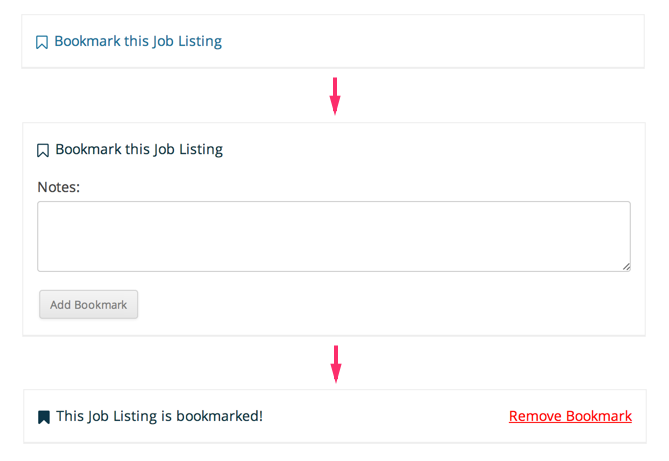 This plugin also has a shortcode which allows you to list a user's bookmarks in a table.

Documentation
30% discount on annual renewals! Price excludes tax. Active subscription required to receive updates and support. Personal subscription valid for a single site, developer subscription valid for multiple sites. Read more.