If, for any reason, our add-ons do not meet your expectations, we will be happy to provide a full refund within 14 days of the original purchase. After 14 days, no refunds will be given.
Prior to that, we would prefer that you allow us to try and help solve any problems you have by opening a support ticket.
If you have any sales queries please do not hesitate to contact us prior to purchasing.
Cancellation
You can cancel your existing subscription by going into My Account, and clicking on your subscription. That will take you to a screen which will allow you to do two things: turn auto-renewal off/on, and cancel your subscription.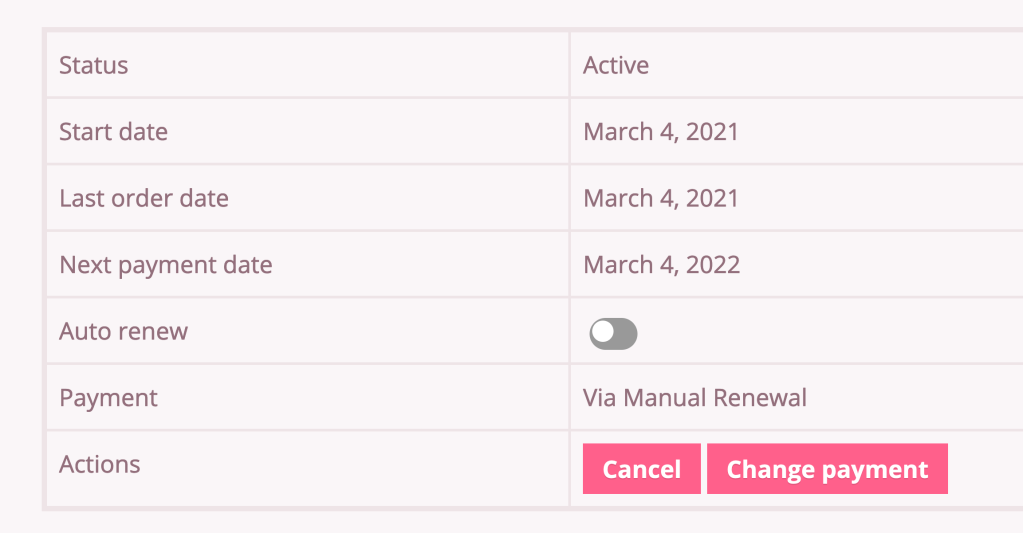 Cancelling your subscription will change the status to 'Pending Cancellation'. This means that the subscription will remain active until the end of the current subscription interval, then expire without further charge. It does NOT automatically generate a refund, even if done within 14 days of purchase. Please contact us if you qualify for a refund and we'll be happy to process that for you.